Inner Access Consulting - Gary Feierbach
Julia Course on sale for $5
12/16/19
PackT is offering all their video courses starting today for 3 weeks at only $5. They are usually well over $100. Yes, my Julia course is one of them. Time to come up to Julia, the language of the future. Code in half the time using half the number of lines, and run fast from the starting gate. The major miracle is, others will readily be able to read your code. That's because it won't be burried in notation.
Learning Julia Video Series
4/2/19
I completed the creation of "Learn Julia 1.0" and it should be available through PackT (packtpub.com) by the end of the month. The release of Julia 1.0 was in December 2018. It is the premier language for AI developed by MIT for fast prototyping and efficient execution of computer intensive AI applications.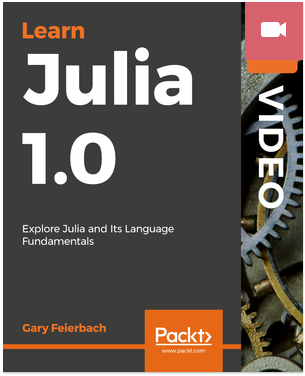 The language is very intuitive since it is very close to how you would express a problem in words and linear algebra. See www.julislang.org for more information about Julia and it comparison with other languages.